Welcome to our School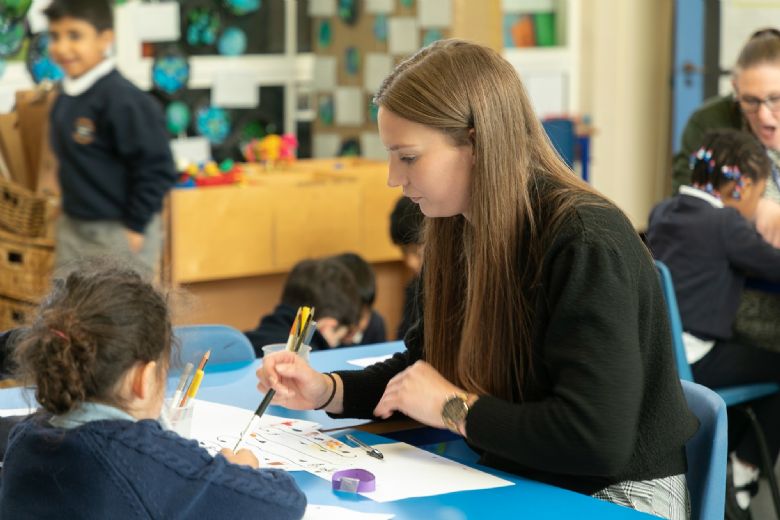 Dear Parents and Carers,
We are a lively, happy, successful school with extremely enthusiastic children, parents, staff and governors.
Our Mission Statement captures our values and beliefs 'Lighting the hearts and minds of our community.'
We recognise that every child is unique, and we value each one of them as an individual, providing them with a secure and friendly learning environment in which they can fully develop their skills and talents.
We have very high academic standards and ensure that skills are taught within an innovative, creative curriculum which provides appropriate challenge and support for every child. We foster creativity and imagination and place great importance on children's personal, social and emotional development.
Our exciting learning environment enriches a stimulating and challenging curriculum, which is enjoyed by a rich diversity of learners.
We very much value the partnership between home and school and believe that by working together we can ensure your children develop into happy and confident individuals. We aim to provide them with the necessary skills and knowledge to meet future challenges and opportunities.
Parents, carers and volunteers are encouraged to share in the many aspects of school life, to work alongside the children and to celebrate their successes and achievements.
We are particularly proud of the care, support, guidance and achievements of everyone who belongs here. We work in close partnership with schools and other agencies across our vibrant city to ensure that each and every child has the best possible opportunity to enjoy and succeed whilst at Overdale Infant School.
The school is part of a wonderful community. We work closely with members of our local community raising money for local charities, supporting foodbanks and more recently our intergenerational work with local care homes.
We are part of the OAK Academies Trust alongside Overdale Junior School, Brookside Primary School, Woodland Grange Primary School and Manor High School. We work collaboratively to ensure that all children from 3-16 receive a high quality education.
If you are about to join us for the first time and would like to visit before making a choice of school for your child, please contact the office to make an appointment.
If you choose to send your child to Overdale Infant School, we very much look forward to working in partnership with you, and you can be confident that he or she will receive an excellent education in a safe, stimulating and exciting environment.
We hope you enjoy exploring our website, which should provide you with a flavour of our school.
Welcome to Overdale Infant School!
Mrs Hayley Holmes
Head Teacher
A 360 degree virtual tour of our school
Take a virtual tour around our school grounds and peep into our classrooms.
A welcome video for prospective parents and carers.
This video above is presented by Mrs Hayley Holmes, Head Teacher of Overdale Infant School.
We hope this video gives prospective parents and carers a look into our school and a feel for the wonderful work that takes place every day.