Safeguarding
'Our school/establishment ensures children learn in a safe, caring and enriching environment. Children are taught how to keep themselves safe, on and offline, to develop positive and healthy relationships and how to avoid situations where they might be at risk including by being exploited.'
Keeping Children Safe in Education 2023
Overdale Infant School has a statutory responsibility to share any concerns it might have about a child in need of protection with other agencies and in particular police, health and children's services. Schools are not able to investigate concerns but have a legal duty to refer them. In most instances, the school will be able to inform the parents/carer of its need to make a referral. However, sometimes the school is advised by Children's Social Care or police that the parent/carer cannot be informed whilst they investigate the matter. We understand the anxiety parents/carers understandably feel when they are not told about any concerns from the outset. The school follows legislation that aims to act in the best interests of the child.
If you have any concerns or require advice on a concern regarding the safety, health or well-being of a child who is a pupil at our school please contact the school, Designated Safeguarding Leads on the following email: safeguarding@overdale-inf.leicester.sch.uk
This email is monitored during the school day, weekends, evenings and holidays. The school safeguarding team will acknowledge receipt of the email as soon as they have read it by replying to you. Please be aware if you do not receive a reply the team have yet to receive the email.
Please click for the schools current safeguarding policy.
Our Head Teacher Mrs Hayley Holmes is the Designated Safeguarding Lead for the Overdale Infant School Site, however we have a number of Deputy Designated Safeguarding Leads who work in the main Infant School and Pre-School buildings, these include:
| | | | |
| --- | --- | --- | --- |
| Mrs Hayley Holmes | Mrs Paula Coplin | Miss Brogan Francis | Mrs Natalie Howard |
| | Mrs Helena Harding | Mr Michael Lang | Mrs Jenny Robinson |
Pre-School Deputy DSLs
| | | | |
| --- | --- | --- | --- |
| Claire Elliot | Harj Virk | Sangeeta Vaghelia | Raj Batth |
Early Help
Children and young people can experience a range of difficulties at any time in their life. Early help services are for children and young people of any age and can be supported from all kinds of services and organisations who work together to support the family.
Please click here to view our Early Help offer.
Operation Encompass
Operation Encompass aims to ensure all children experiencing domestic abuse receive timely support in their school. This means where the police are called to a domestic disturbance and the children are present the school will be notified before the start of the following school day.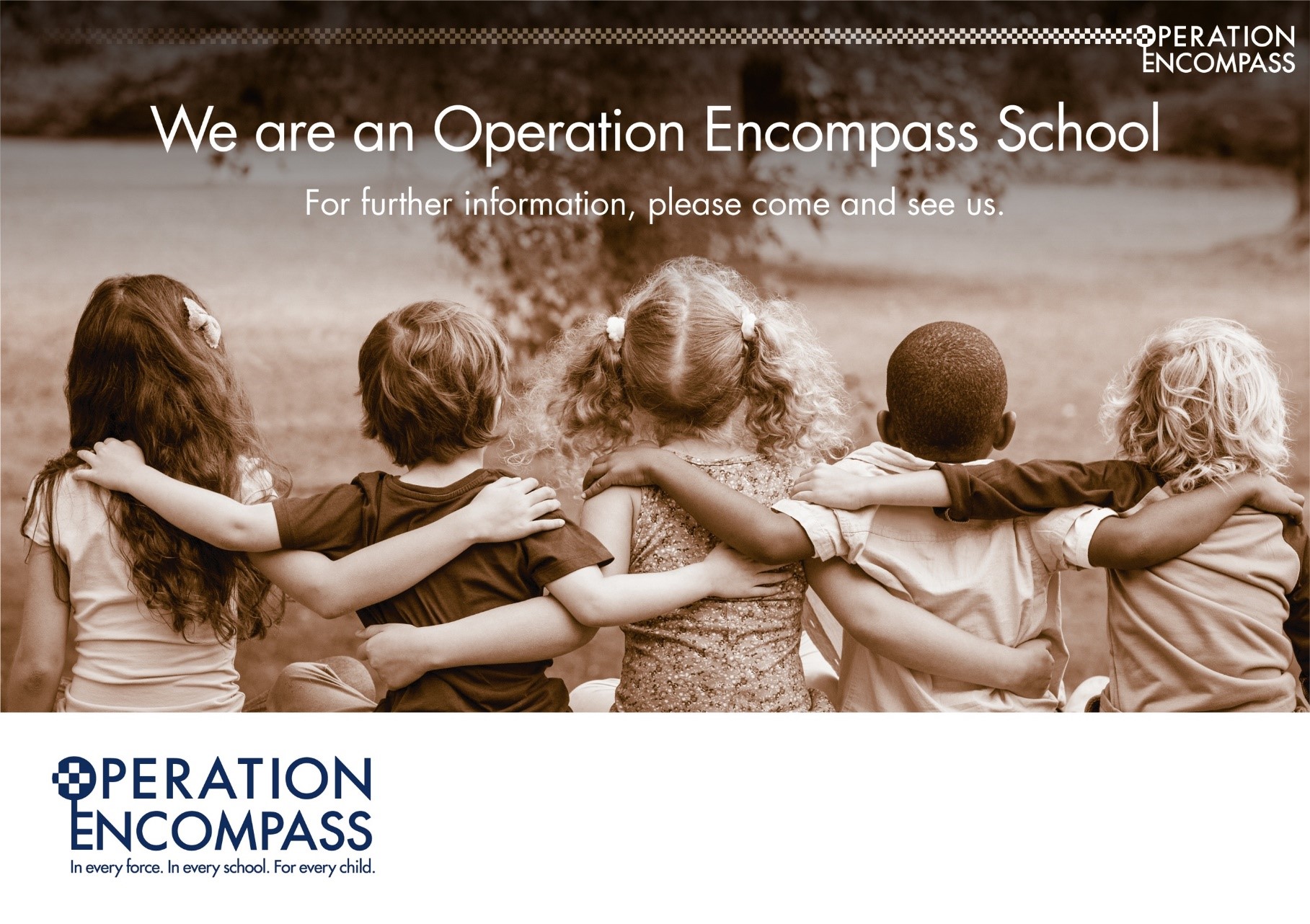 At Overdale Infant School we are here to support both children and families all the time but particularly in times of need. We can provide a safe place for families to share concerns, and we can help to access further support services.
Every morning the staff member in the playground is one of our Designated Safeguarding Leads. They are always available to discuss worries or concerns.
When an Operation Encompass call is received it will always be a DSL trained in Operation Encompass who takes the call.
We will not call the family to discuss the information, as this may put someone at further risk. Families can however, contact the school for support.
When calling the school there is no need to give your name to the receptionist, just say "I am calling about Operation Encompass please can I speak to a DSL?" you will then be put through immediately to a Designated Safeguarding Lead. You could say this even if there has been no Operation Encompass call, and you would like support from the school for a similar matter.
If you do not feel comfortable calling you can email via safeguarding@overdale-inf.leicester.sch.uk only Designated Safeguarding Leads have access to this email address.
All information is dealt with confidentially within school and is only accessible to Designated Safeguarding Leads.
Further Information
Click here to find further information around safeguarding linking to the Leicester Safeguarding Children Board.
Private fostering for carers
Click for more Information for carers.